Kentucky Ag News
Vol. 10 No. 5 • March 2, 2017
When you renew your farm plates – or "ag tags" – you have the opportunity to make a voluntary donation to the Ag Tag Fund to help support and promote Kentucky agriculture.
Kentuckians with questions about pests and pesticides can get answers from Kentucky Department of Agriculture (KDA) experts at home and garden shows across the Commonwealth in March.
Opening Day is almost here. That's right – the fifth season of Farm to School Junior Chef competition will open soon, and high school cooking teams have until March 15 to sign up.
Kentucky students have until April 7 to submit original works on how "Kentucky Farmers Feed the Hungry" in the m's 17th annual Poster and Essay Contest.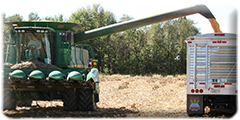 Agriculture Commissioner Ryan Quarles applauded the Kentucky House of Representatives for passing House Bill 265, which will help Kentucky farmers transport farm implements on Kentucky roadways.
On Kentucky Farm Bureau's "Across Kentucky" podcast, Agriculture Commissioner Ryan Quarles talks about legislation to streamline efforts to feed the hungry. (audio)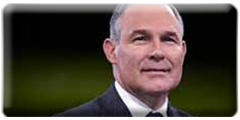 Agriculture Commissioner Ryan Quarles congratulated Oklahoma Attorney General and Kentucky native Scott Pruitt on his confirmation as administrator of the U.S. Environmental Protection Agency.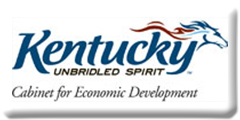 Agricultural startup AppHarvest plans to build a $50 million high-tech greenhouse, creating 140 full-time jobs in Pikeville at a former surface coal mine repurposed for new industry, Gov. Matt Bevin announced in February.
More than 4,000 beef producers have already participated in the comprehensive program and put the management strategies they learned into practice in their operations.
It is likely eastern tent caterpillars will begin to hatch soon, according to Lee Townsend, University of Kentucky College of Agriculture, Food and Environment extension entomologist.
"It was good year for corn and a great year for soybeans," said David Knopf, director of the NASS Eastern Mountain Regional Office in Kentucky.
The Kentucky Department of Parks is accepting bids on four bison at Big Bone Lick State Historic Site in Union, Ky.