Kentucky Ag News
Vol. 10 No. 8 • April 18, 2017
Kentucky Proud has unveiled Buy Local, a new program intended to encourage restaurants and other food service businesses to purchase locally produced food products, Agriculture Commissioner Ryan Quarles has announced.
The Kentucky Derby elevates the Commonwealth to a global stage. The Derby – as well as the Kentucky Oaks and the run-up to Thoroughbred racing's biggest weekend – also gives Kentucky Proud foods a chance to shine.
Kentucky Agriculture Commissioner Ryan Quarles and former New York Agriculture Commissioner Nathan Rudgers talked about the job of the ag commissioner, the upcoming Farm Bill talks, the future of agriculture, and many other topics. (video)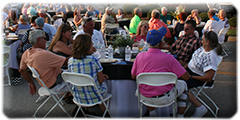 Community organizations are invited to apply to host Kentucky Proud dinners now through the fall of 2017.
State Veterinarian Robert C. Stout has released surveillance zones surrounding two Christian County farms following negative test results for low pathogenic avian influenza.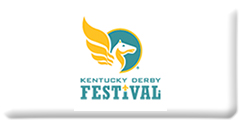 Thirteen Kentucky wineries have been confirmed to participate in the 13th annual Kentucky Proud Derby Festival WineFest May 2-3 on The Belvedere at Waterfront Park in downtown Louisville.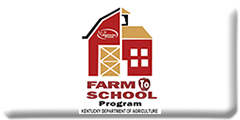 Three chefs have begun work with Kentucky schools in the Kentucky Department of Agriculture's Chefs in Schools program.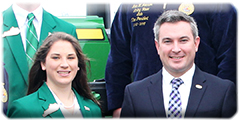 MacKenzie Jones, a former Kentucky Department of Agriculture intern from Frankfort, is building a bee farm, or apiary, on Murray State's 40-acre facility dedicated to student learning.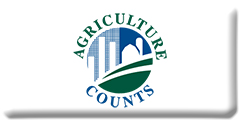 The U.S. Department of Agriculture's National Agricultural Statistics Service invites farmers and other people who have answered a NASS survey to participate in a social media chat Friday at 1 p.m. EDT at #StatChat on Twitter.
For the fifth consecutive year, the University of Kentucky MANRRS chapter was named National Chapter of the Year at the recent 32nd annual conference for Minorities in Agriculture, Natural Resources and Related Sciences.
With this decrease, food prices in Kentucky have dropped four of the last five quarters according to the survey which measures 40 basic food items.
Kentucky Farm Fact
Kentucky produced 308 million chickens in 2015, seventh in the nation. #KyAg365