Kentucky Ag News
Vol. 10 No. 9 • May 2, 2017
On the premiere episode of "Commissioner's Comments," Kentucky Agriculture Commissioner Ryan Quarles says the Kentucky Derby Festival is a showcase for Kentucky Proud products. (video)
Chad Smith and Ben Conner have been added to the Kentucky Department of Agriculture's (KDA's) marketing staff, Agriculture Commissioner Ryan Quarles has announced.
A capacity crowd of more than 1,500 enjoyed a meal highlighted by Kentucky Proud products at the 61st annual They're Off! Luncheon on Friday in Louisville.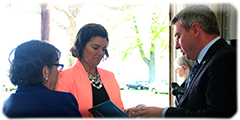 A study by the University of Kentucky shows that agriculture and the businesses that support it are responsible for one out of three jobs and $565 million in annual revenue in Woodford County.
Agriculture Commissioner Ryan Quarles and other agriculture leaders and farmers talk about how a new Farm Bill can build upon the momentum gained with programs to bring new and beginning farmers into agriculture. (audio)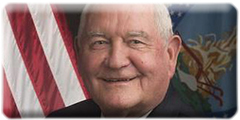 The confirmation of former Georgia Gov. Sonny Perdue as U.S. agriculture secretary will strengthen Kentucky's position on federal farm policy, Agriculture Commissioner Ryan Quarles said.
Tim Hughes, deputy executive director of the Kentucky Department of Agriculture's marketing office, explains the new "Buy Local," incentive program developed for restaurants and food distributors to utilize more Kentucky Proud foods. (audio)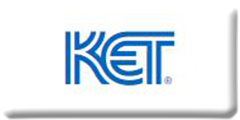 Host Amy Hess takes a look at Kentucky Proud businesses Sweetgrass Granola and Windy Corner Market. (video)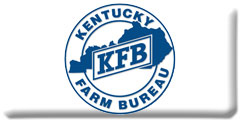 The money that has been put forth for research and extension endeavors has paid big dividends to the farm community as well as the general public.
A University of Kentucky entomology student has developed a list of bee-friendly trees and shrubs for the Ohio Valley region.
Kentucky Farm Fact
Kentucky is the leading beef cattle state east of the Mississippi River with more than 1 million beef cows as of Jan. 1. Celebrate Kentucky's beef cattle industry during Beef Month in May. #KyAg365