KHSAA Partners with KDA to Create Ag Athlete of the Year Awards
Kentucky High School Athletic Association
LEXINGTON, Ky. (January 30, 2018) — The Kentucky High School Athletic Associatin (KHSAA) has teamed with the Kentucky Department of Agriculture (KDA) to create new college scholarship opportunities for student-athletes involved in agriculture. As part of the 2018 Whitaker Bank/KHSAA Boys' Sweet 16® (March 14-18), the KHSAA and the Department of Agriculture will award six $1,000 scholarships to three male and three female senior student-athletes, with the honorees recognized as the 2018 Kentucky Ag Athletes of the Year.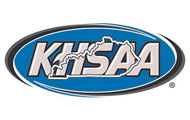 "The Kentucky Department of Agriculture is honored to be partnering up with the Kentucky High School Athletic Association to provide this scholarship opportunity for students who balance agricultural and athletic interests," said Commissioner of Agriculture Ryan Quarles. "It is my hope that the 2018 Kentucky Ag Athletes will be able to use these $1,000 scholarships to further their education and ultimately give back to their communities."
The one-time scholarships, payable to an institution of higher learning, will be awarded to senior student-athletes involved in agriculture that plan on continuing their education at a two-year or four-year institution, or trade school following graduation. No state taxpayer dollars will be used to pay for the scholarships; they will be supported by the Department's "Ag Tag" Fund, which is financed by voluntary donations from Kentucky motorists who buy or renew farm vehicle license plates.
"We deeply appreciate the Department of Agriculture and its commitment to the Commonwealth and look forward to a great partnership where we use one of our biggest stages to recognize and reward rising stars in Agriculture," said KHSAA Commissioner Julian Tackett. "It is a welcome opportunity for us to help honor students who participate in our sports and sport-activities while also managing their commitment to Kentucky's signature industry."
Interested students will complete the online application and provide all requested information by February 26th. As part of the application process, students will be required to submit a short 500-word essay on the challenge of balancing their agricultural responsibilities with athletic participation. Finalists will also be asked to provide two letters of recommendation (one centered around their involvement in agriculture, and one focused on their athletic career).
To apply online, visit: http://khsaa.org/ge83-2018-agriculture-athlete-of-the-year-scholarship-application/