Buy Local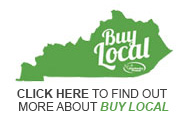 Today's consumers demand foods that are produced close to home by family farmers and small businesses. Buy Local helps Kentucky restaurants and other food service businesses purchase the Kentucky Proud foods your customers want.
Participating restaurants may be reimbursed for 15% of all or part of the cost of eligible Kentucky Proud purchases depending on the amount of direct Kentucky farm impact. Distributors that provide detailed quarterly reports on behalf of participating restaurants will be considered for a 2.5% reimbursement on eligible sales in addition to the restaurants' reimbursement.
When you buy Kentucky Proud, you tell your customers you care enough to serve fresh, delicious, nutritious local foods. And you help Kentucky farmers and food producers earn a living. Join the Buy Local program today!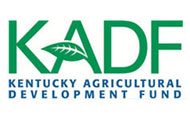 Download the Buy Local Guidelines and Application from our forms library [see right menu bar). Funding for Kentucky Proud and Buy Local is made possible through a grant from the Kentucky Agricultural Development Fund.
Additional Links