Farm to Fork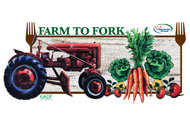 The Kentucky Proud® Farm to Fork program will increase the awareness of the local food movement by partnering with organizations to benefit a charity in their community. These organizations can host dinners that will highlight local farms, farmers, producers and Kentucky Proud® products. These events can also assist and provide educational and promotion opportunities for local Agritourism businesses and a connection for locally produced foods and products.
The grant for 2019 can provide reimbursement up to $750.00 of the event's eligible Kentucky produced food products and associated promotional expenditures. Only those meal ingredients with 100% Direct Farm Impact will be eligible for consideration and the reimbursement will not exceed 50% of the event's approved invoices.
What is Direct Kentucky farm impact?
The intent is that these agricultural products have 100% Direct Kentucky Farm Impact with only negligible inclusion of other ingredients added for safety or other product enhancements. These direct farm impact products must be sourced directly from a Kentucky farm where the commodities were raised, from a processing plant that can identify the Kentucky farm of origin, or a distributor/business that can track either of these conditions. Farms or processors identified as the direct source of these products must be current members of Kentucky Proud.
All Farm to Fork Events must take place before November 15, 2019. Applications for Farm to Fork events are due thirty (30) days before the event. Please note that any expenditures occurring before the date the application is approved by KDA will not be eligible for consideration. Event reports and reimbursement forms from the Host Organization must be submitted to KDA within thirty (30) days after the date the event occurs.
The application, guidelines and required paperwork are located to the right under the forms and documents tab.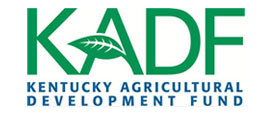 Funding for Kentucky Proud and the Farm to Fork program is made possible through a grant from the Kentucky Agricultural Development Fund.
Additional Links