Grape and Wine Program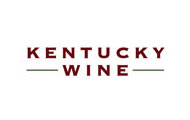 Towards the latter half of the 19th century, Kentucky was one of the largest grape and wine producing states in the nation. Since the mid-late 1990's the Commonwealth's grape and wine industry has seen rapid growth and expansion. Currently, there are over 70 small farm wineries in the commonwealth.
Why Kentucky Wine
To find out more visit our site.
Wine Label Cost-Share Grant
Purpose of the Program
The Kentucky Grape and Wine Council Wine Labels Cost-Share Grant is intended to assist licensed small farm wineries, defined by KRS 241.010(45), by reimbursing up to 50% of future approved label production costs for wines comprised of at least 75% Kentucky grown fruit. The funding will be distributed on a first come, first served basis.  The costs of quality wine labels add significantly to the overall production cost of a bottle of wine. By offsetting label production costs on Kentucky grown wines, this grant aims to increase the number of these wines by decreasing the overall price per bottle, ultimately growing demand and resulting in vineyard expansion.  Funding for this program is provided by the Kentucky Agricultural Development Fund. This grant program is administered by the Kentucky Grape and Wine Council (KGWC), in collaboration with the Kentucky Department of Agriculture.
For more information, please see, "KY Wine Label Cost-Share Grant," in the Grants dropdown in the right column.