Shorty's Paylake
Kentucky fish & fishing at its best
Special News
This Lake is Clean and well maintained Picnic Tables around the Lake
Our Products
Catfish fishing, bait, tackle. Snacks are all available at the lake.
About Us

Shorty's Paylake 840 Denton Rd., Smiths Grove, Ky. 42171

We stock a minimum of 1000 lbs. weekly during the summer months. We are open year round. Great family fun. (Winter stocking depends on the number of people fishing.)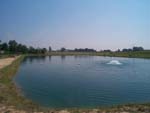 We also have growing ponds feeding about 5000 fish per acre.
Directions
Located 25 miles East of Bowling Green Ky., just off Hwy 68/80. approx. 9 miles west of Glasgow.Signs are posted
Hours of Operation
7am -- 10 pm Monday thru Thursday and 7am Fri till 10 pm Sunday night
Here is where you can find our products:
At the Lake
Large orders delivered
SHORTY'S PAYLAKE
840 Denton Rd
Smiths Grove, KY 42171