Cornerstone Information Systems, Inc.
Solid Solutions for a Changing World
Our Products
Technology Products, Wireless, GPS, Wide Area Networks, Portable Computers
About Us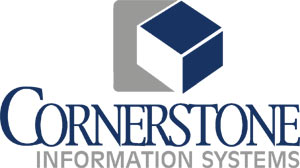 Cornerstone provides Information Technology products and services to the Agricultural community, Industrial clients and local government.
Services include local and wide area networking, computer installation and support, wireless networks and Internet security.
Products brands represented include Dell, HP, Cisco, SonicWall and Quickbooks.
Directions
Downtown Hopkinsville, KY.
Hours of Operation
8 am to 5 pm, Mon-Fri
Cornerstone Information Systems, Inc.
800 South Main St.
Hopkinsville, KY 42240
Phone: (270) 885-9011
Phone2: 1-800-264-9011
Fax: (270) 886-0778
Email: info@cornerstonemail.com
Website:
www.cornerstoneweb.com