Rebholz Brothers Honey
Pure Campbell Co. Honey
Special News
New E-mail address: rebholzja@juno.com
Our Products
Honey: quarts pints and squeeze bears
About Us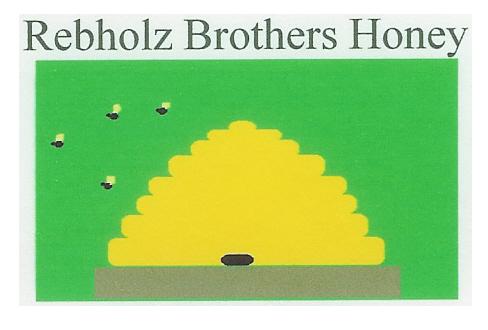 Our company was created in 2000 with just two hives. We now have seven and counting. We offer a wide range of honey colors and flavors.
Since the time Rebholz Brothers'Honey Company was founded, we have entered our honey in the State Fair and Alexandria Fair. We have taken reserve grand champion four times in the State Fair 4-H devision and we are two time winners of the Junior class Sweepstakes award. It is an award given to the best overall entrant in the youth devision of the Sate Fair open class.
Directions
Call for directions.
Rebholz Brothers Honey
11817 Bezold Rd
California, KY 41007
Phone: 1-859-635-2275
Email: rebholzja@juno.com