Amerson Farm
Our Products
Case Knives, Fenton Art Glass, glass chunks, gardening rocks, bedding plants, fall decs, Christmas trees, hand made Christmas wreaths, roping, mulch, top soil, sand, gravel, riverstone, lava rock, compost, hanging baskets, planted pots, Purina Feeds, pine bedding, hay, straw, Big Green Eggs, and firewood
About Us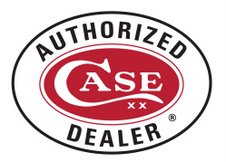 We are a family owned operation open all year round.
In the spring we sell beautiful bedding plants and vegetables plants. For the casual gardener and contractor alike we have a large selection of landscaping needs. In the fall we have mums to corn shocks. At Christmas we sell Christmas trees, wreaths, and roping. We also sell Case knives ,Fenton art glass, glass chunks, and gardening rocks from all over the country. All year we sell Purina Feed.
We are Kentuckys Case Knife superstore.
Directions
We are located on the Georgetown by pass.Northbound I-75 take exit 125 turn left go to the first stoplight turn left. Go through 3 stopligts. Amerson Farm is on the left. (2.1 miles) Southbound I-75 take exit 126 turn right and go through 6 stopligths. Amerson Farm is on the left. (2.3 miles)
Hours of Operation
Monday to Saturday 9:00am to 6:00pm. Sunday noon to 5:00pm
Here is where you can find our products:
Amerson Farm
Amerson Farm farm knife barn
130 McClelland Circle
Georgetown, KY 40324