Twin Ridge Alpacas
Fine breed stock, affordably priced.
Special News
Buy, sell, or trade. We invite you to look and it doesn't cost a thing!
Our Products
We raise huacaya alpacas and llamas, also Tennessee Walker, saddle bred Tennessee Walker mix horses.
About Us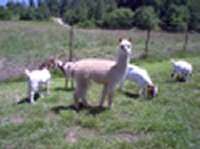 Our farm lies on 75 acres with 50 acres grazing and hay supply. We are surrounded by beautiful trees, with large pond. We are also considering selling our farm to someone who loves to raise and enjoy animals.
We try to make everyone welcome on our farm. We love talking about our alpacas, llamas and horses. Sometimes our horses talk to you. We love to share information with our visitors as well as 'how too care' for the animals we love.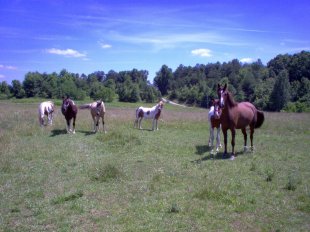 We have Huacaya alpacas and llamas for sale. We also offer breeding service for alpacas and llamas. We offer boarding service, also. We have horses for sale.
Directions
Take 25 North from London 3 miles. Right on 490 7 miles. Right on 1228 to Mt. Zion Road 1mile. Right on Parker Cupp to first house on left.
Hours of Operation
8am to 9 pm.
Here is where you can find our products:
on location
www.twinridgealpacas.com/
Cupp, Dean, dba Twin Ridge Alpacas
174 Parker Cupp Road
E. Bernstadt, KY 40729