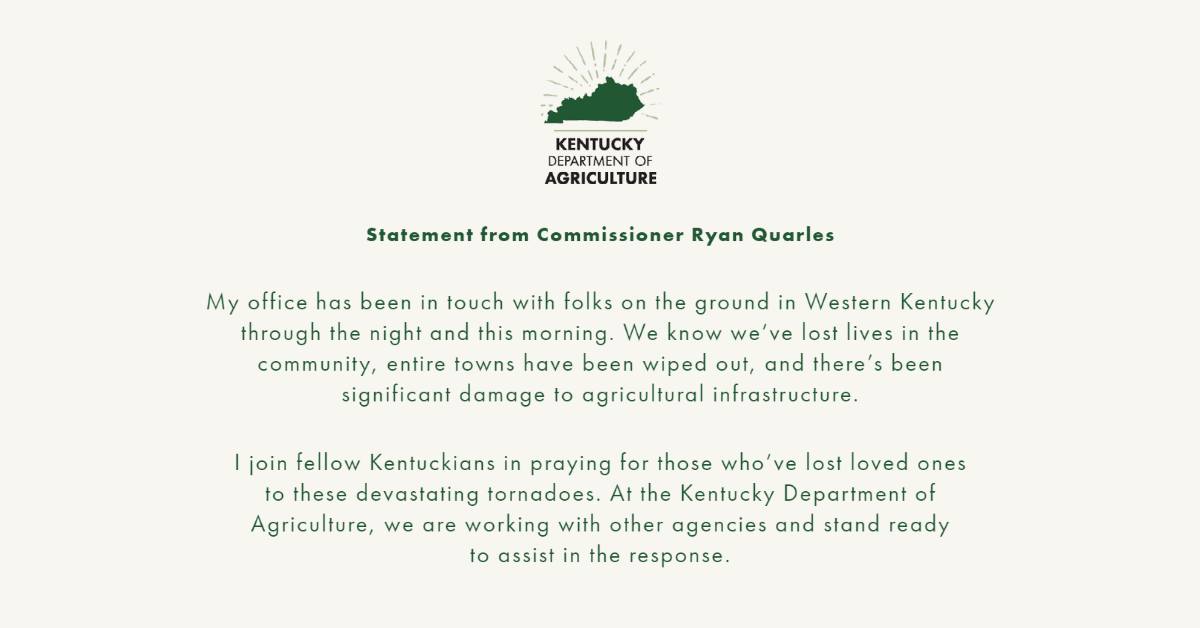 Commissioner Quarles issues statement on devastating weather event in Western Kentucky
Kentucky Department of Agriculture stands ready to assist
FRANKFORT (Dec. 11, 2021) – Commissioner of Agriculture Dr. Ryan Quarles issued the following statement in response to the devastating weather event in Western Kentucky overnight:
"My office has been in touch with folks on the ground in Western Kentucky through the night and this morning. We know we've lost lives in the community, entire towns have been wiped out, and there's been significant damage to agricultural infrastructure.
"I join fellow Kentuckians in praying for those who've lost loved ones to these devastating tornadoes. At the Kentucky Department of Agriculture, we are working with other agencies and stand ready to assist in the response."