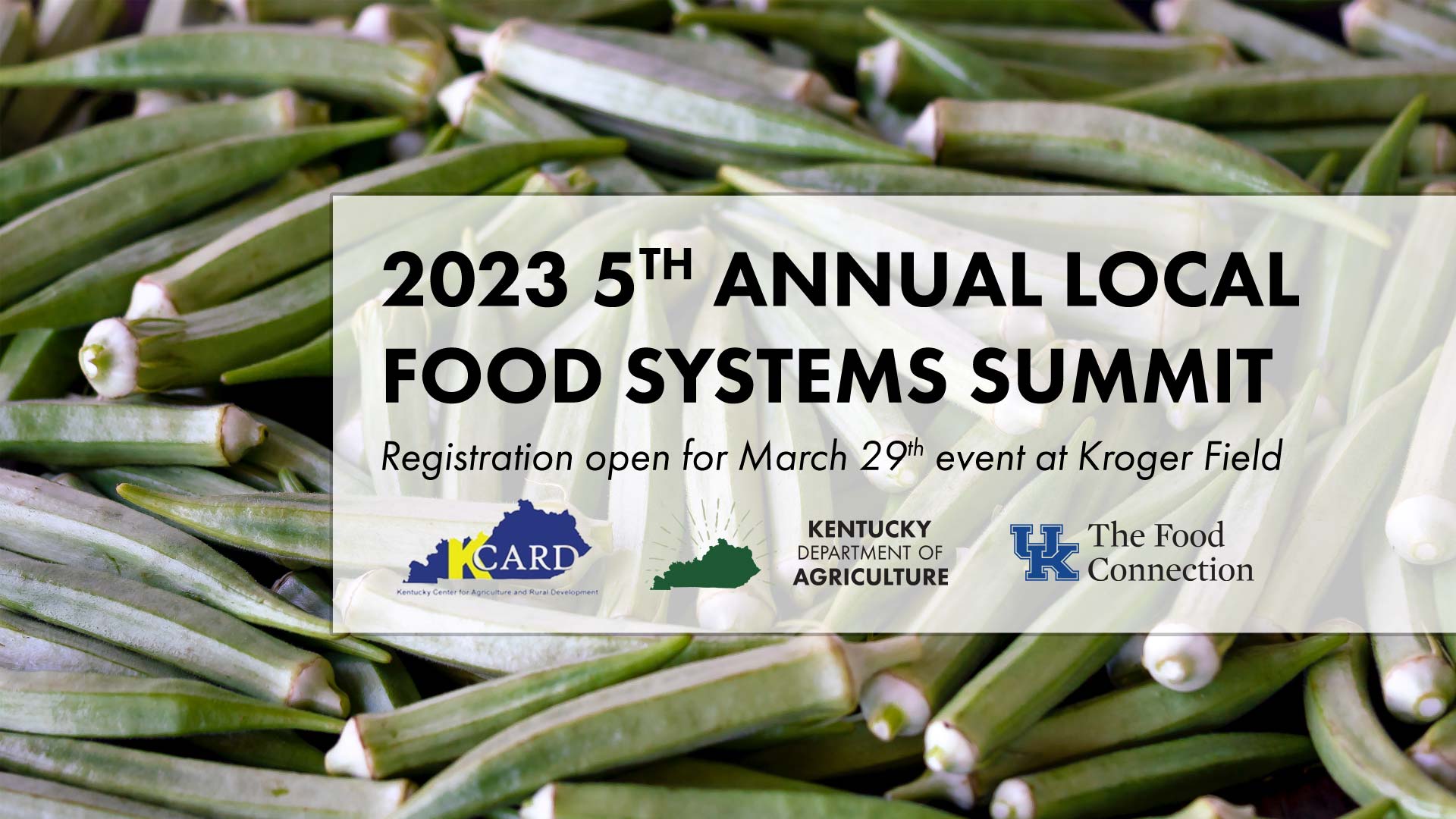 KDA co-hosting fifth annual Local Food Systems Summit
Registration is open for March 29 event
FRANKFORT (Feb. 20, 2023) – The Kentucky Department of Agriculture (KDA) is once again co-hosting the popular annual event, the Kentucky Local Food Systems Summit, Commissioner of Agriculture Dr. Ryan Quarles announced.
"This exciting event always stands out as an important day that brings many passionate voices together across the state to continue to advance agriculture in Kentucky," Commissioner Quarles said. "The Kentucky Department of Agriculture and our official state marketing brand, Kentucky Proud®, are excited to help organize this year's summit for the fifth year in a row."
The 2023 Kentucky Local Food Systems Summit, set to take place at the University of Kentucky's Kroger Field in Lexington March 29, includes a full day of workshops, networking, and conversations around growing Kentucky's food system and farm economy. The event brings together a diverse group of local food systems practitioners from across the state to share challenges, opportunities, best practices, and build capacity for the local and regional food economy.
In addition to KDA, the event committee for this collaborative conference also consists of representatives from The Food Connection at the University of Kentucky and Kentucky Center for Agriculture and Rural Development (KCARD).
The summit will include three primary tracks - value chain coordination; cultivating a just, equitable, and resilient local food system; and a look into future opportunities. The event qualifies for Kentucky Extension Reporting System credits for Cooperative Extension attendees.
The 2023 Local Food Systems Summit is presented by the Tallgrass Farm Foundation. Additional Summit sponsors include Kentucky Proud, American Farmland Trust, Farm Credit Mid-America, University of Kentucky Department of Dietetics and Human Nutrition, Marksbury Farm, the Kentucky Agricultural Council, Aramark, Fayette County Farm Bureau, and Central Kentucky Ag Credit.
For a full program agenda and additional details about the 2023 Kentucky Local Food Systems Summit, please visit: https://foodconnection.ca.uky.edu/kentucky-local-food-systems-summit.
Registration is now open for the 2023 Kentucky Local Food Systems Summit. Tickets for the all-day event are $95. Those interested in attending can register and purchase tickets online at https://whova.com/portal/registration/klfss_202303/.