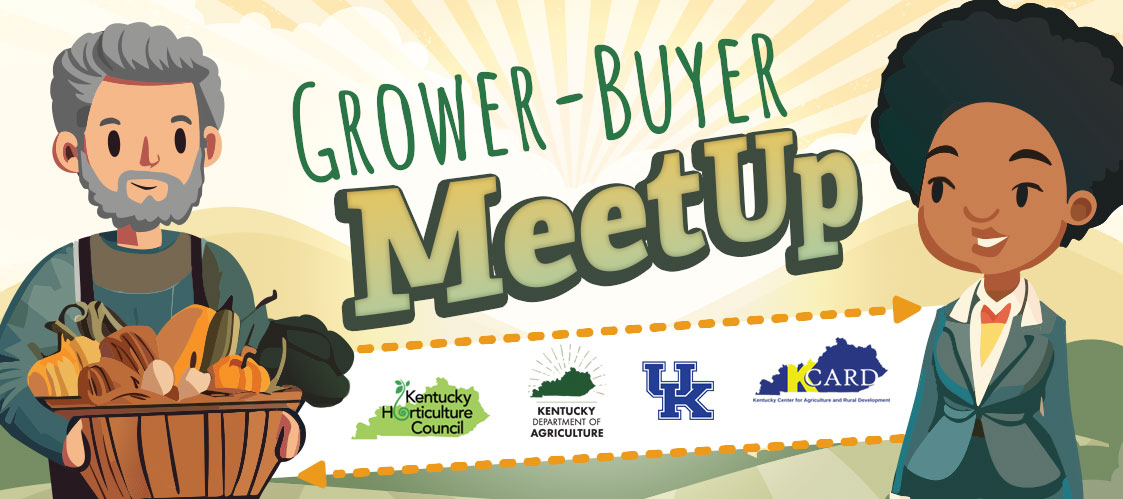 Northern Kentucky ag products grower-buyer event brings producers, buyers together
Free regional workshop set for Nov. 9
FRANKFORT (Nov. 3, 2023) – The Kentucky Department of Agriculture (KDA) will partner with the Kentucky Center for Ag and Rural Development (KCARD), the University of Kentucky, and the Kentucky Horticulture Council (KHC) to bring together ag producers and buyers of agriculture products in Burlington, Kentucky, on Thursday, Nov. 9 for a morning of networking and market channel education.
"This event is a great opportunity for Kentucky farm families, of all sizes,to interact with one another and form mutually beneficial business partnerships with potential buyers," Commissioner of Agriculture Dr. Ryan Quarles said. "Developing these relationships strengthens our agricultural community and those who rely on them."
The Grower-Buyer MeetUp is a free regional workshop focused on ag producers, buyers, and distributors who have operations in Northern Kentucky.
"Our MeetUp events are very popular with Kentucky specialty crop growers interested in connecting with buyers to diversify their market channels. We are excited to host this event for the first time in Northern Kentucky," said Cindy Finneseth, KHC Executive Director.
The MeetUp will include more than a dozen buyers of Kentucky produce ranging from restaurants, institutions, and distributors.
"We look forward again to lending our support to an event that will bring many farmers and buyers together and help establish fruitful connections in anticipation of the 2024 season," said Ali Kerr, KCARD Local Food Expansion Associate.
"Our Value Chain Coordination Team is looking forward to building new partnerships with growers and buyers in Northern Kentucky and beyond," Ashton Potter Wright, Executive Director, The Food Connection at the University of Kentucky.
Participant check-in will start at 9:30 a.m. EST, with buyer introductions starting promptly at 10 a.m. and concluding by noon at the Boone County Extension Office, 6028 Camp Ernst Road, Burlington.
Space is limited at the free event. To ensure your spot is reserved, individuals are encouraged to register online at: https://forms.gle/p1BvbkzBswS4cMPg9.