Make your Woodlands work for you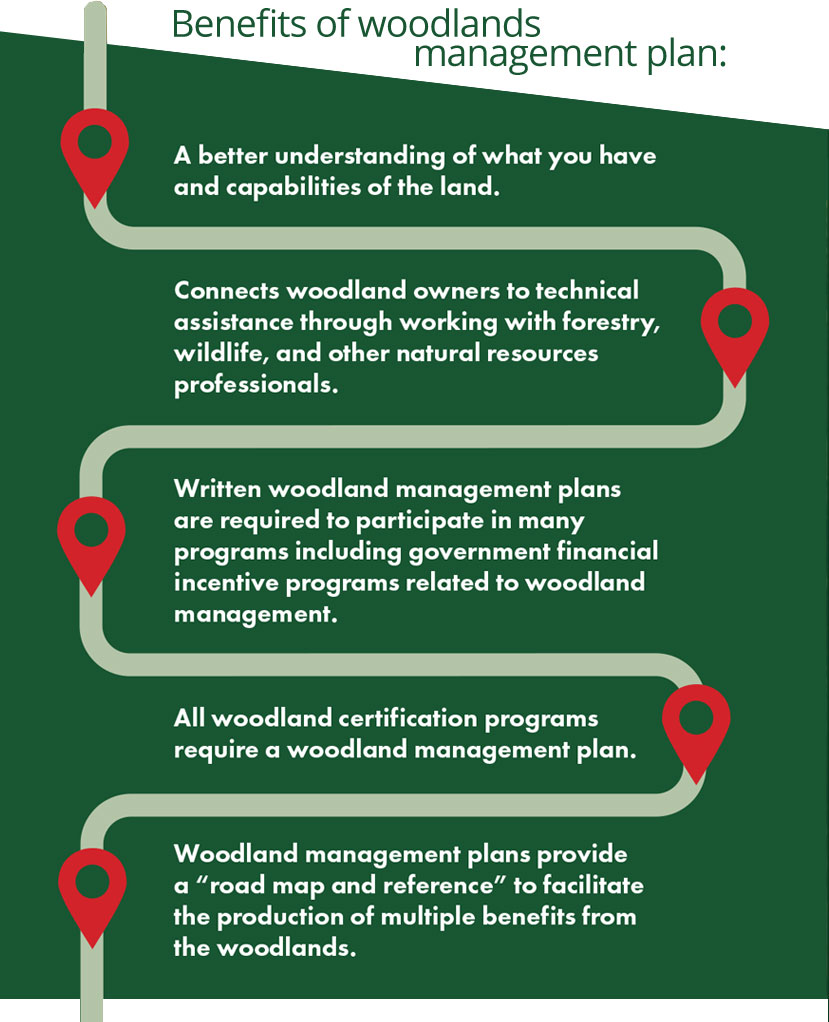 Through management, funding, marketing, and networking, landowners can gain insight on best investments, access financial support, make improvements to their wooded acreage, and enhance the returns on these underutilized acres.
Have you ever started out on a trip but didn't know how to get to your destination? You may have quickly realized a map and directions would help reach where you were going. A woodland management plan is the road map and directions for your woodland. Woodlands are valuable assets to all landowners. Forests provide habitat for wildlife, help control erosion, and can be a source of income through timber sales. A woodland management plan provides you the following benefits:
---
Benefits of Woodlands Management Plan

A better understanding of what you have and capabilities of the land.
Connects woodland owners to technical assistance through working with forestry, wildlife, and other natural resources professionals.
Written woodland management plans are required to participate in many programs including government financial incentive programs related to woodland management.
All woodland certification programs require a woodland management plan.
Woodland management plans provide a "road map and reference" to facilitate the production of multiple benefits from the woodlands.