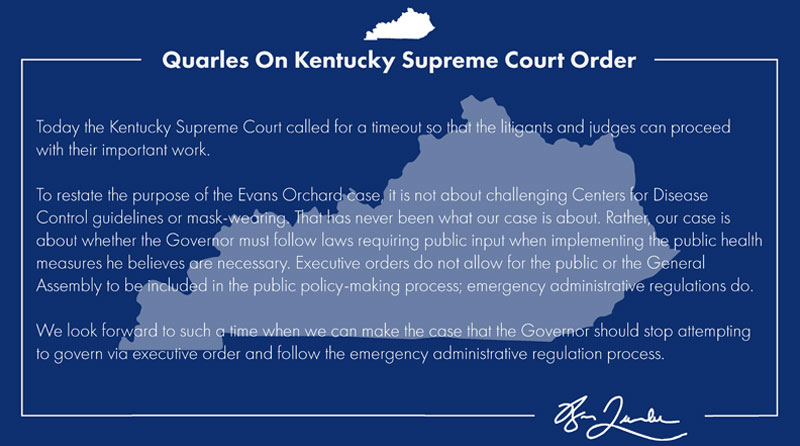 Quarles Statement on Kentucky Supreme Court Order
FRANKFORT, Ky. (July 17, 2020) – Agriculture Commissioner Dr. Ryan Quarles issued the following statement after the Kentucky Supreme Court issued an order involving him in his official capacity as Commissioner of Agriculture and Evans Orchard and Cider Mill:
"Today the Kentucky Supreme Court called for a timeout so that the litigants and judges can proceed with their important work.
"To restate the purpose of the Evans Orchard case, it is not about challenging Centers for Disease Control guidelines or mask-wearing. That has never been what our case is about. Rather, our case is about whether the Governor must follow laws requiring public input when implementing the public health measures he believes are necessary. Executive orders do not allow for the public or the General Assembly to be included in the public policy-making process; emergency administrative regulations do.
"We look forward to such a time when we can make the case that the Governor should stop attempting to govern via executive order and follow the emergency administrative regulation process."