Western Kentucky Disaster Relief
"My office has been in touch with folks on the ground in Western Kentucky through the night and this morning. We know we've lost lives in the community, entire towns have been wiped out, and there's been significant damage to agricultural infrastructure."
"I join fellow Kentuckians in praying for those who've lost loved ones to these devastating tornadoes. At the Kentucky Department of Agriculture, we are working with other agencies and stand ready to assist in the response. Whether it is helping producers with livestock disposal or educating them about federal assistance programs, the Kentucky Department of Agriculture is here to help."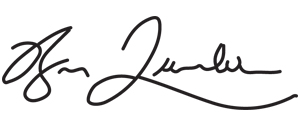 ---
Federal Programs
Most Kentucky agricultural producers may be eligible for federal programs from the U.S. Department of Agriculture due to losses directly related to the adverse weather events that occurred in the Commonwealth from December 10 – 11, 2021.
These programs are administered by the U.S. Department of Agriculture, not the Kentucky Department of Agriculture. If you have questions about program eligibility, please download this resource guide or contact your local U.S. Department of Agriculture Farm Service Agency (FSA).
Not sure how to contact your FSA office? Locate it here.
---
Tip sheet for Agricultural Producers
As recovery and reclamation efforts proceed, it is important producers do the best they can to document loss of private property, food, and/or agricultural products.
Take pictures and videos to document damage, especially water damage that may change before an inspection can take place. Before disposing of any damaged personal property, ruined food, or agricultural products due to lack of power or other causes, take photos to document it.
To download the full tip sheet, click here.
---
Kentucky Agriculture Disaster Relief Program
In late December, KCARD, the Kentucky Farm Bureau Education Foundation, and the Kentucky Department of Agriculture launched the Kentucky Agriculture Disaster Relief Program to help farmers in Kentucky access needed farm supplies from local farm retailers following the disasters experienced in many areas of Kentucky on December 10 and 11, and on January 1. Farm retailers in the program receive funds to offset the costs of such supplies for farmers. Farmers interested in participating in the first round of this program must complete their purchases by April 15, and retailers must submit those purchases for reimbursement from the program by April 29.
More information about the program, can be found at https://www.kcard.info/disaster-relief.
---
Livestock Disposal Fact Sheet
The Kentucky Department of Agriculture and the Department for Environmental Protection have developed guidance regarding requirements and recommendations for livestock and poultry industries on carcass disposal in the instance of a mass casualty event.
---
Kentucky Ag Disaster Donations
The Kentucky Department of Agriculture and the University of Kentucky College of Agriculture, Food and Environment's Cooperative Extension Service are teaming up to coordinate an operation to identify the needs and supplies for individual farming operations in the impacted area.
Individuals in impacted areas should contact their county extension office, which will collect a list of needs from producers for their operation and provide that information to the KDA. The Department will then coordinate with farm organizations in the commonwealth and work to match the requested need with the donor of the item. This can include immediate needs such as hay or feed to longer-term items such as fencing material.
Locate your Cooperative Extension office here.
---
Mental Resources
As individuals begin the cleanup process, mental stress is a very real concern. If you or someone you know is having a difficult time and needs to speak with someone, please contact the National Suicide Prevention hotline at 1-800-273-TALK (8255).
---
Small Business Administration Resources
In some cases, farmers may be eligible for some Small Business Administration programs and resources. Please review these documents and contact the Small Business Administration if you have any questions.
---
Tree Damage Cleanup
The December tornadoes and strong winds caused extensive damage to trees and woodlands across the state. As landowners begin the cleanup from these storms, it's important to remember to use extreme caution when entering any wooded areas full of storm-related hazards from downed powerlines and trees, storm debris, loose branches and hung-up stems high in the canopy. To find information and resources to help you address your storm damage visit the University of Kentucky's College of Agriculture, Food and Environment website.
On the website, you'll find information about how to be safe in the woods, timber salvage decisions, and managing your woodlands following severe storm damage.