Eastern Kentucky Disaster Relief
"When the tornadoes hit Western Kentucky late last year, Kentuckians didn't hesitate to act. Now, our neighbors in Eastern Kentucky need our help. We've seen lives lost, power outages, homes knocked off foundations, and roads washed out. As the cleanup begins and we start to really see the devastation these rising waters have caused, our hearts break at the losses endured. At the Kentucky Department of Agriculture, we are working with other agencies and stand ready to assist in the response."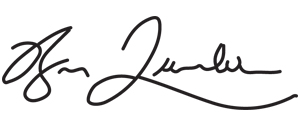 ---
Federal Programs
Kentuckians in eastern Kentucky may be eligible for federal programs due to losses directly related to the adverse weather events that occurred in the Commonwealth beginning on July 26, 2022
These programs will administered by the United States Department of Agriculture (USDA) and other agencies such as the Federal Emergency Management Agency (FEMA), not the Kentucky Department of Agriculture (KDA). If you have questions about program eligibility, please click the links below. Federal disaster declarations involve a number of factors with eligibility varying greatly from locale, program, and administering agency.
If you have questions about program eligibility, please download this resource guide or contact the appropriate federal agency.
---
Damage Reporting Guide for Agricultural Producers
As recovery and reclamation efforts proceed, it is important producers do the best they can to document loss of private property, food, and/or agricultural products.
Take pictures and videos to document damage, especially water damage that may change before an inspection can take place. Before disposing of any damaged personal property, ruined food, or agricultural products due to lack of power or other causes, take photos to document it.
To download the full reporting guide, click here.
---
Kentucky Agriculture Disaster Assistance
The Kentucky Department of Agriculture (KDA) and the Kentucky Farm Bureau Federation are joining forces to raise funds for recovery efforts for Eastern Kentucky residents affected by the recent deadly and damaging flash flooding.
"When the tornadoes hit Western Kentucky late last year, Kentuckians didn't hesitate to act. Now, our neighbors in Eastern Kentucky need our help," Kentucky Commissioner of Agriculture Dr. Ryan Quarles said. "We've seen lives lost, power outages, homes knocked off foundations, and roads washed out. As the cleanup begins and we start to really see the devastation these rising waters have caused, our hearts break at the losses endured. These funds will allow families and communities to start to rebuild after these historic floods. I thank Kentucky Farm Bureau for once again joining forces with us to help Kentuckians in need."
More information on how you can help, click here.
Ways to Help
---
Livestock Disposal Fact Sheet
The Kentucky Department of Agriculture and the Department for Environmental Protection have developed guidance regarding requirements and recommendations for livestock and poultry industries on carcass disposal in the instance of a mass casualty event.
---
Mental Resources
As individuals begin the cleanup process, mental stress is a very real concern. If you or someone you know is having a difficult time and needs to speak with someone, please contact the National Suicide Prevention hotline at 988 or chat 988lifeline.org. Text MHA to 741741 to connect with a trained Crisis Counselor from Crisis Text Line. Call 911 or go to the nearest emergency room.
Raising Hope focuses on improving the mental and physical health of agricultural producers and is a partnership with the Kentucky Department of Agriculture, state universities, and the Kentucky Cabinet for Health and Family Services. The campaign is supported by appropriations from the Kentucky General Assembly. To learn more about Raising Hope and to find additional resources, visit:https://www.raisinghopeky.com.
---
Small Business Administration Resources
In some cases, farmers may be eligible for some Small Business Administration programs and resources. Please review these documents and contact the Small Business Administration if you have any questions.
---
Tree Damage Cleanup
The June floods and inclement weather caused extensive damage to trees and woodlands across the Appalachian region. As landowners begin the cleanup from these storms, it's important to remember to use extreme caution when entering any wooded areas full of storm-related hazards from downed powerlines and trees, storm debris, loose branches and hung-up stems high in the canopy. To find information and resources to help you address your storm damage visit the University of Kentucky's College of Agriculture, Food and Environment website.
On the website, you'll find information about how to be safe in the woods, timber salvage decisions, and managing your woodlands following severe storm damage.